16sept11:00 am12:00 pmSucceeding in a World Where the Future of Energy Disrupts EverythingA Frost & Sullivan Growth Opportunity WebinarRemote
Event Details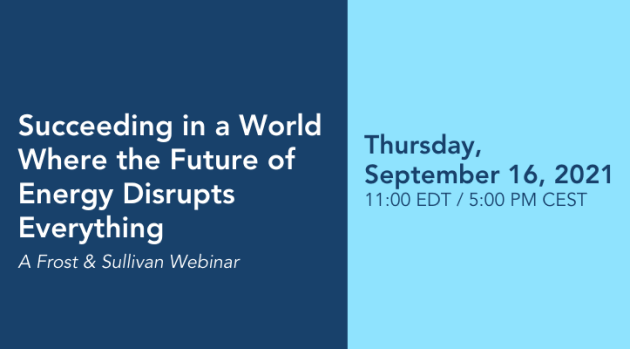 Presenters:
Roberta Gamble and E.G. Nadhan, Frost & Sullivan, in Cooperation with Red Hat
Abstract:
The rapidly growing demand for energy is creating global disruptions for every industry. Energy availability and cost are, directly or indirectly, fundamental factors that determine the viability of every business in every industry. Most companies are not aware of how much exposure they have to disruptions coming from energy markets. Energy markets are at a tipping point. Growing demand and "game-changing" technologies are influencing the future of energy. Data and digital technologies, if used in novel ways, may be a large factor in shaping future energy scenarios.
Key Take-Aways:
Driving alignment of IT requirements among the many teams developing new products and services
Accelerating the migration to automated and autonomous processes by leading the design of new operating models
Leading the transformation of enterprise architecture and migrating internal and external partners into the new architecture
Ensuring digital and physical capabilities are deeply integrated and optimally simplified
Click below to register.
more
Time

(Thursday) 11:00 am - 12:00 pm EDT