Growth Partners of this powerful, experiential learning community have the advantage of connections and insight to spark success.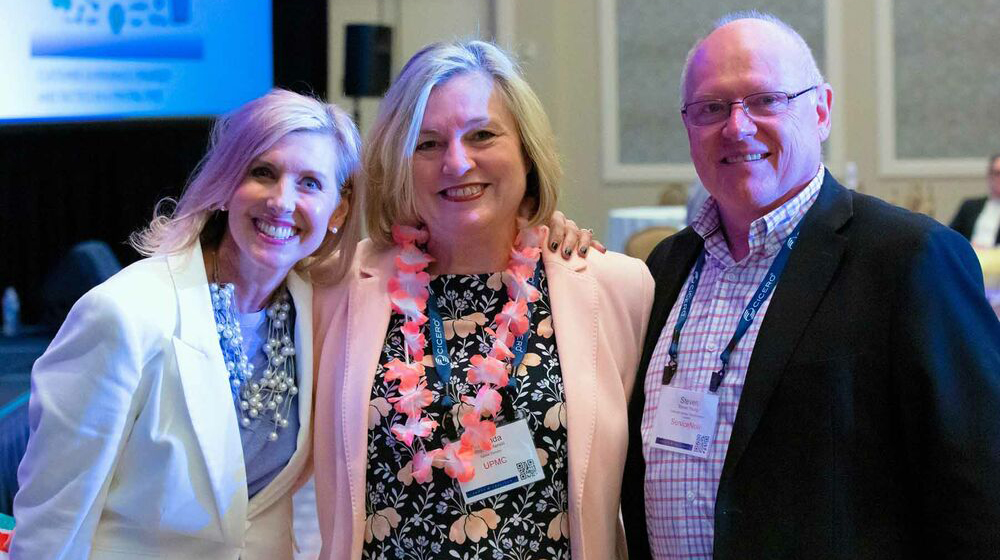 About the Growth Innovation Leadership Council
The Growth Innovation Leadership Council's mission is to enable executives to achieve transformational growth for themselves, their companies and for industry and society at large through enlightened leadership.
The Council delivers thought leadership and year-round networking around a growth partner-defined set of Critical Issues shaping our futures.
Each year, Growth Partners work together to set the Critical Issues Agenda for the year ahead. These issues then guide the development of our live events, virtual events and curated content on the portal. Setting the Critical Issues Agenda is a key role in ensuring the content for the Council is driven by its Membership .
For the past 60 years, Frost & Sullivan has partnered with corporations, cities, governments, and the investor communities to identify, prioritize, and execute on new business opportunities powering clients toward a future shaped by growth.
We are committed to providing CEOs and corporate leaders actionable intelligence spanning 10 industries, 35 sectors and 300 markets to help navigate economic changes, industry convergence, disruptive technologies and transformative business models by creating a continuous flow of growth opportunities with innovative go-to-market strategies and proven implementation best practices.
Frequently Asked Questions
You Asked. We Answered
If you have any questions that we have not been able to answer here, we would love to hear from you! Please write to us on councils@frost.com.
What is the Growth Innovation Leadership Council Membership?
The Growth Innovation Leadership Council provides you with access to thought leaders, megatrends, and a peer-to-peer networking platform across industries. It is an experiential learning opportunity like you have never experienced before.
Why Should You Join?
Current members have developed strategic relationships, valued at over a billion dollars, thereby making them an extension of their team. Moreover, members have saved their organizations millions of dollars by leveraging advice from community on key areas such as enterprise technology solutions, talent & recruitment, go-to-market strategy model, and more!
What is the Council's Mission?
We want to provide you with an opportunity to be part of a powerful community by delivering thought leadership around critical issues and a networking platform, giving you a chance to meet peers across industries – creating an experiential learning experience and help you achieve transformational growth for you, your team and organization.
What are the Benefits of Joining?
When you join the Council as a Growth Partner, you get access to peers via our cross-industry global networking platform, exclusive in-person and virtual events throughout the year, and anytime, anywhere access to a rich knowledge base of timely, relevant, and important analytics.
What is the Time Commitment if I Join?
While the time put in, helps you find answers that you can implement at your workplace, improve efficiency, and team alignment, we recommend anywhere between 1-3 hours a month.
How Can I Get My Team Involved?
We give you an option of identifying your future leaders – no matter where in the world they might be – to join us as Growth Associate Partners and leverage the knowledge gained to develop their careers.
How Can I Get Research and Support Publications?
Your account representative will work with you to get you the research and support publication you require. Moreover, before you join us, you will get as many samples as you require to help you build a business case.
How is Council Membership different from the others?
We are in the business of knowledge!
The Council Membership with the Council is an opportunity for you to connect with peers across industries, learn about innovative solutions from each other, and discover the in-depth research like no other! We help you win the future!
Is There a Fee for the Growth Partnership?
Yes, there is an annual Membership fee. For more information, you can submit your question through the contact form below or write to us directly at councils@frost.com.